Levianthan of Parsonstown
The Rosse six-foot (1.8m) telescope (or Leviathan of Parsonstown) was the largest telescope in the world from 1845 until 1917.
The Rosse six-foot telescope was built by William Parsons, 3rd Earl of Rosse (Birr, Co Offaly - Ireland) close to his castle.
The spiral structure of galaxies was discovered using this telescope.
Le téléscope de 1.8m de diamètre (Léviathan de Parsontown) a été le plus grand du monde de 1845 à 1917. Le téléscope a été construit par William Parsons, 3ème Comte de Rosse à Birr, Co Offaly en Irlande, près de son château. La structure en spirale de galaxies a été découverte en utilisant ce téléscope.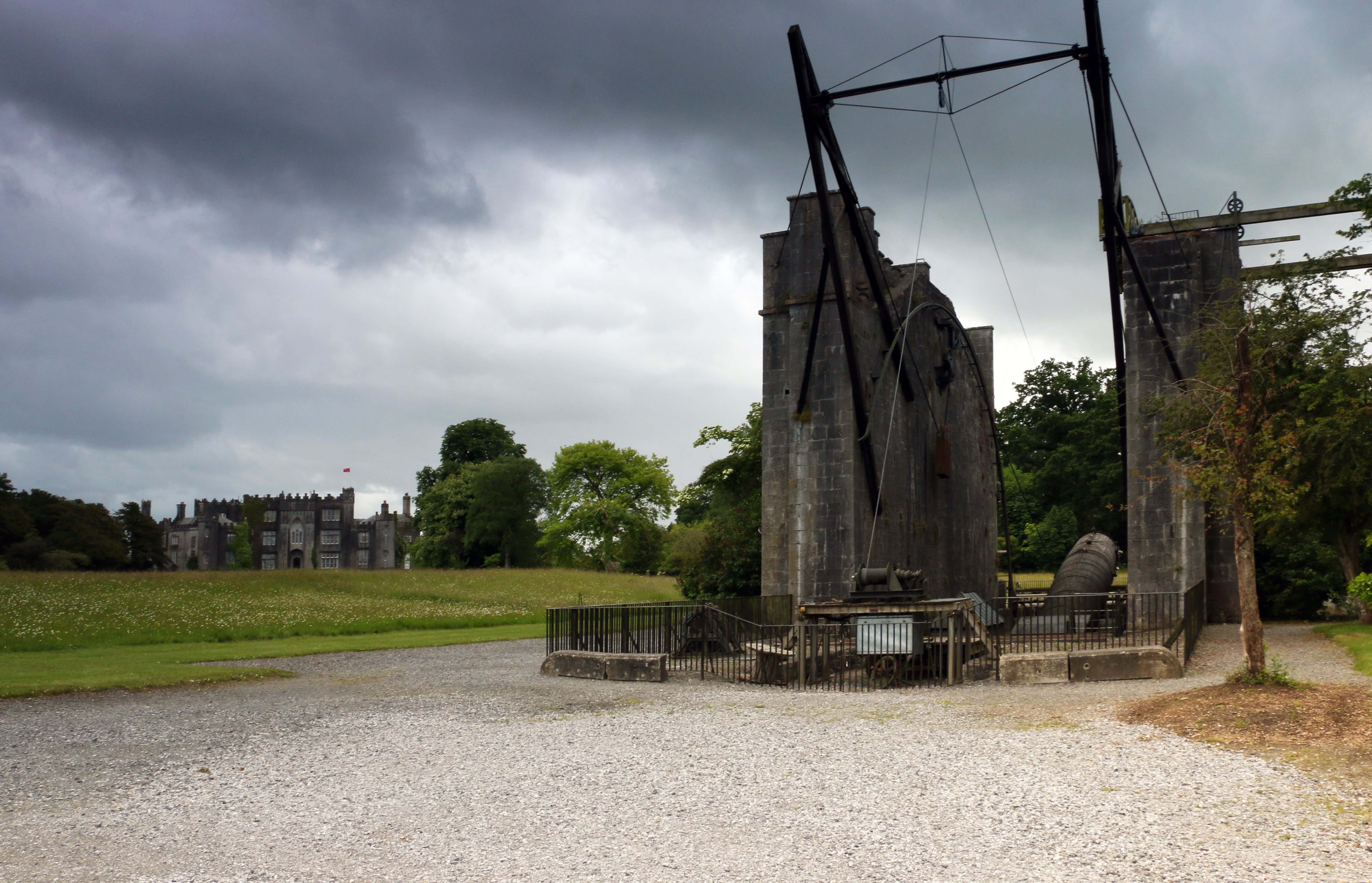 The 72in (1.8m) telescope (south side)
Le téléscope de 1.8m de diamètre (vu du sud)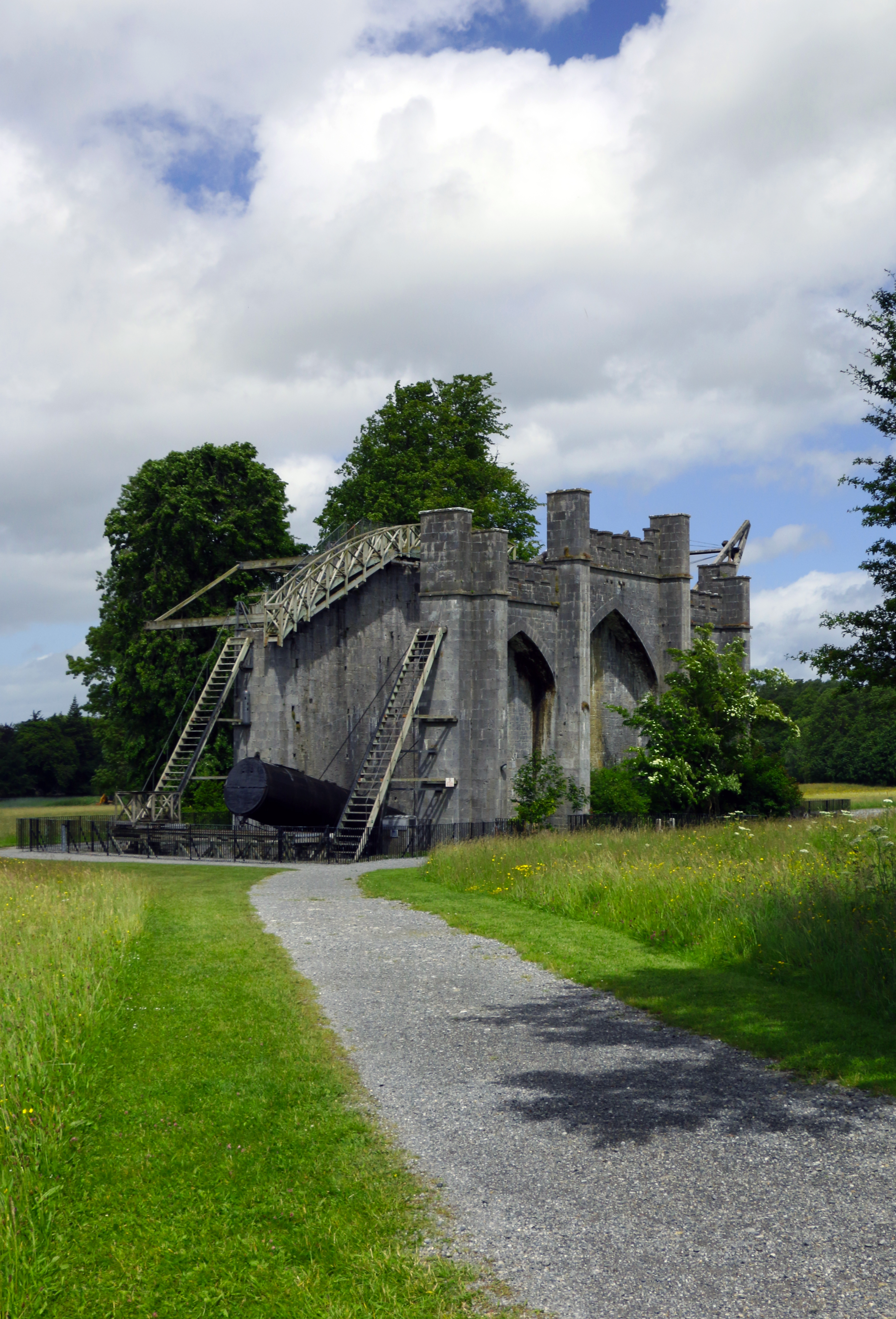 Wall side structure (West side)
Vue du coté ouest.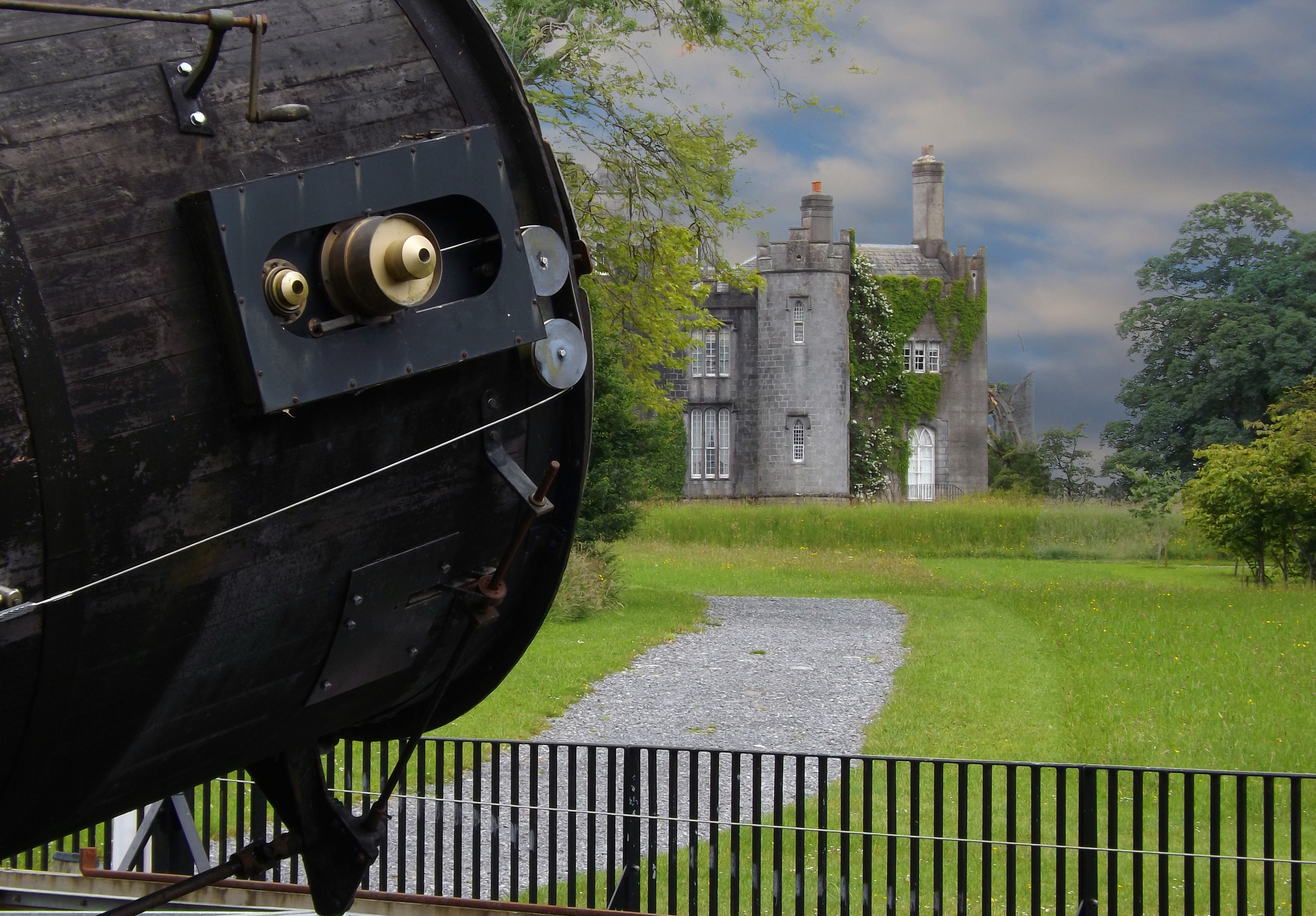 Close up on the telescope with castle in background.
Gros plan du téléscope avec le château en arrière plan.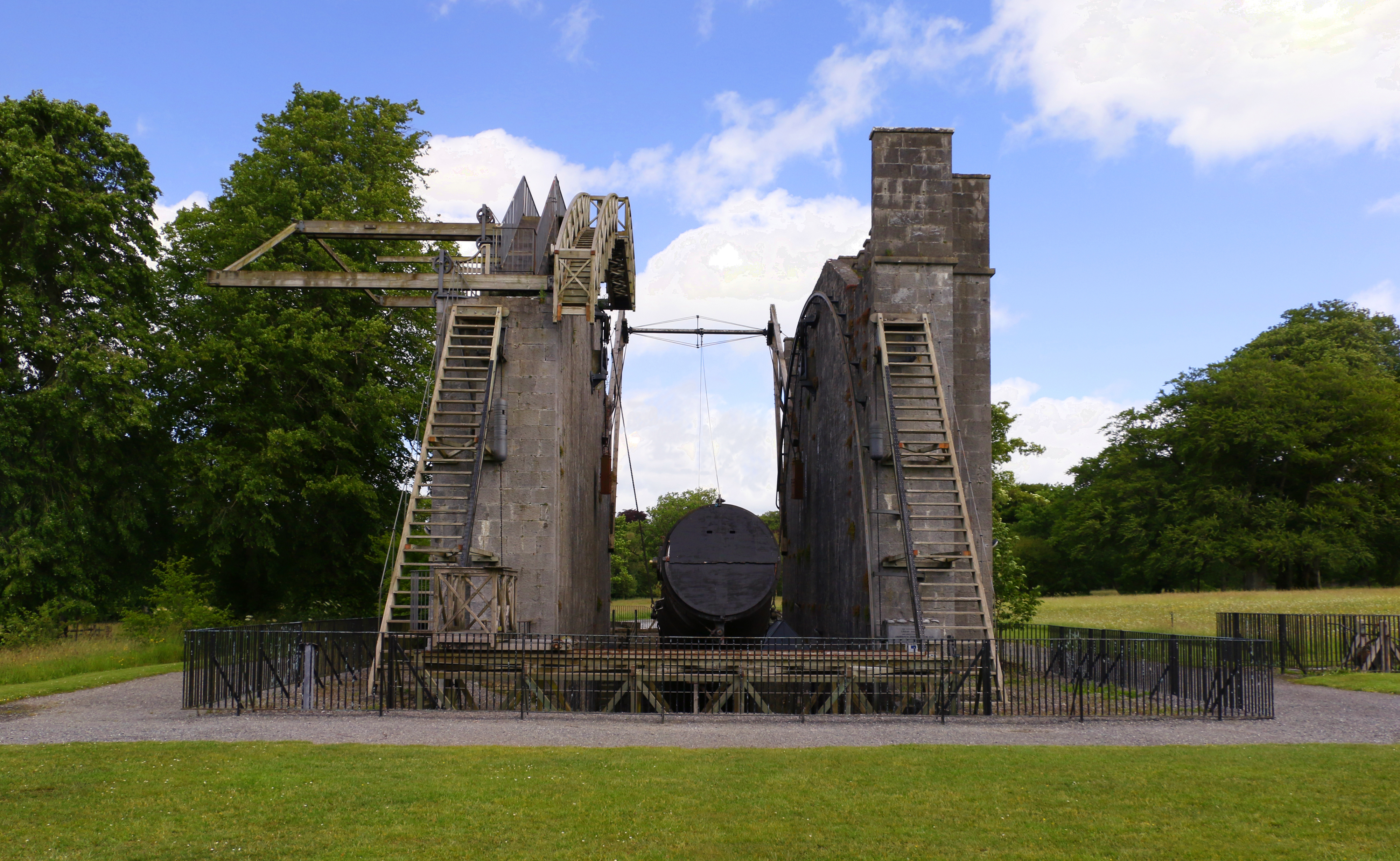 Facing the Leviathan (North side).
Face nord du Léviathan.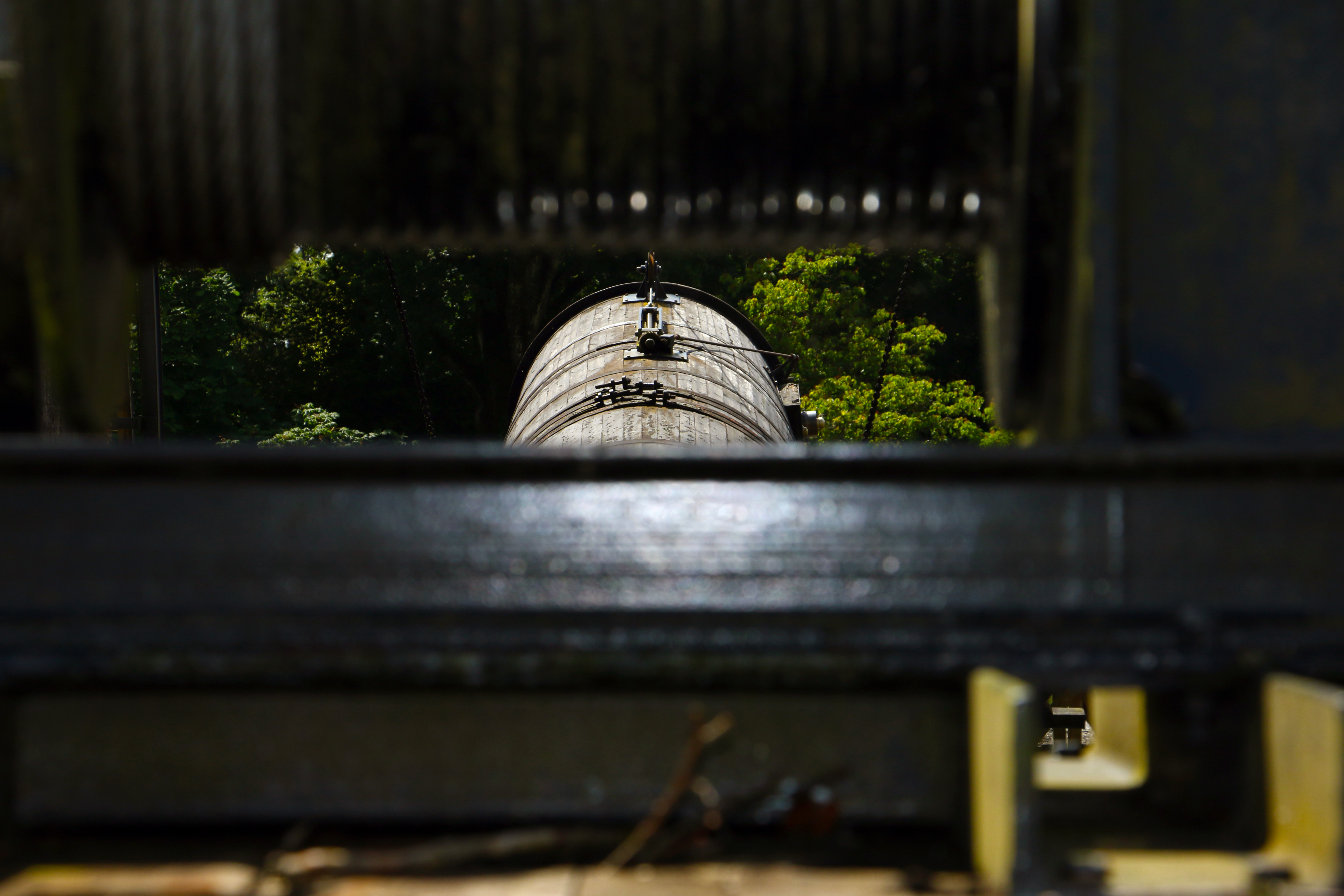 View on the telescope from the rear winch.
vue sur le téléscope depuis le treuil de soulévement.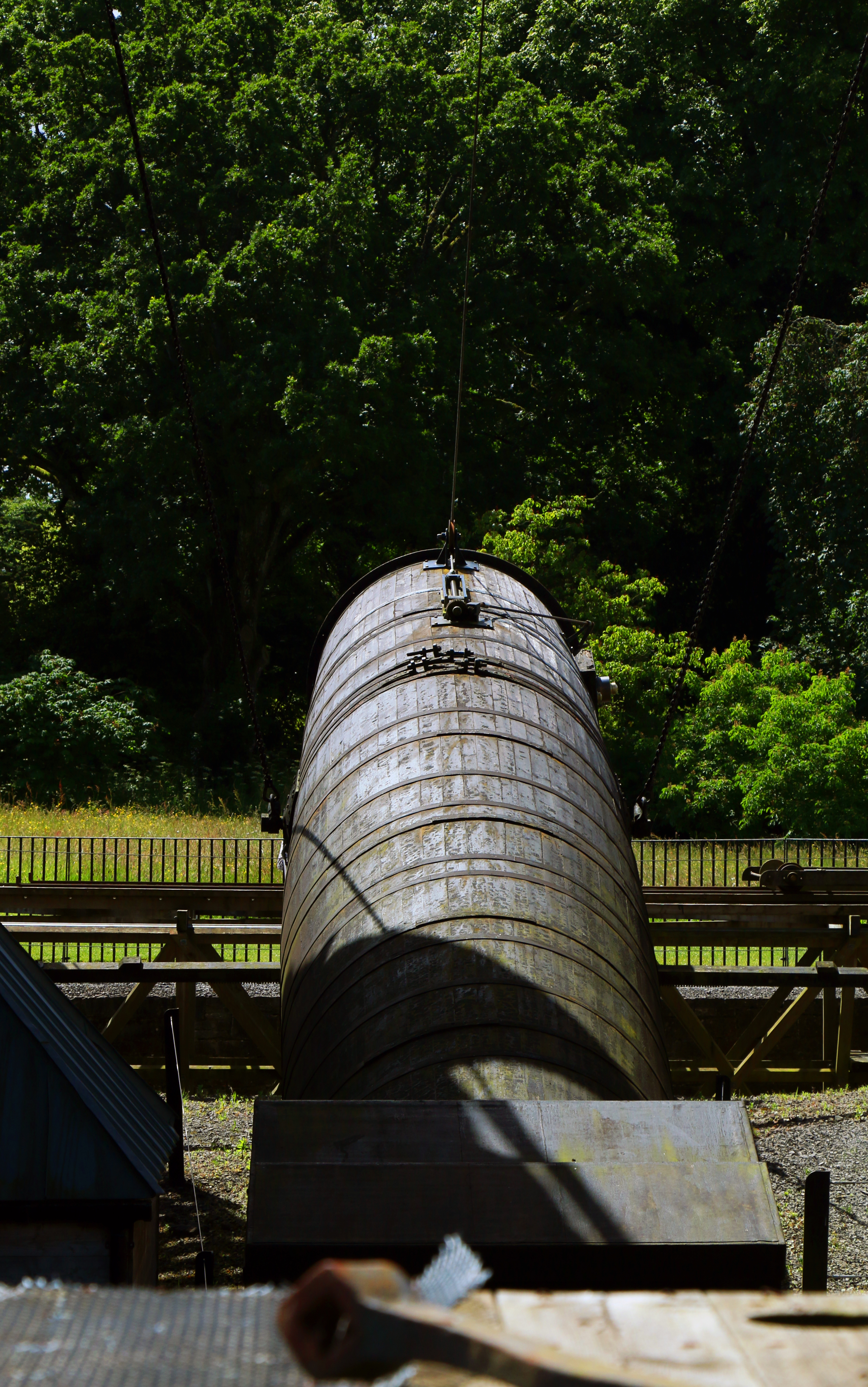 View on telescope from the rear.
Vue depuis l'arrière.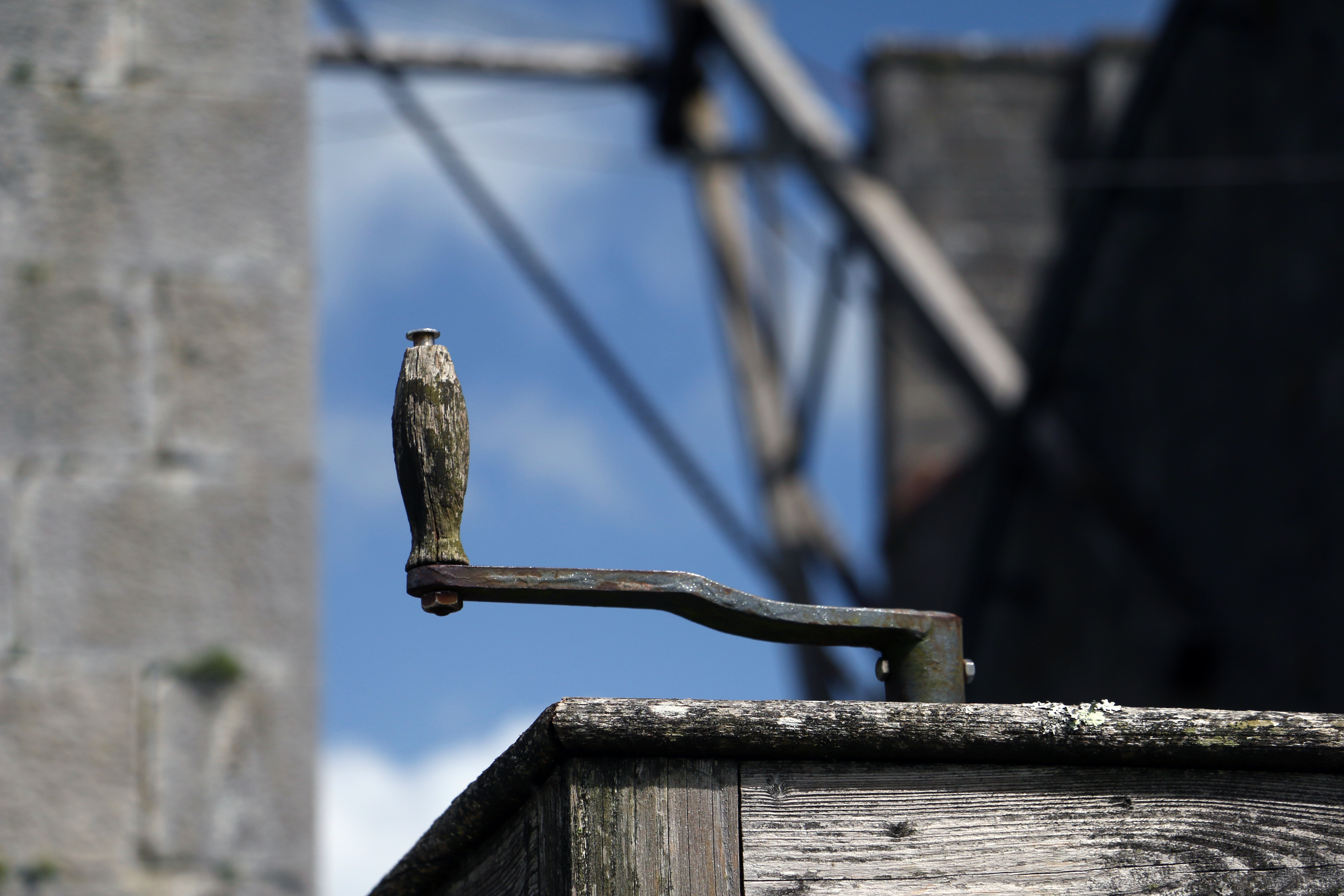 Crank handle (Observation nacelle)
Manivelle de la nacelle d'observation.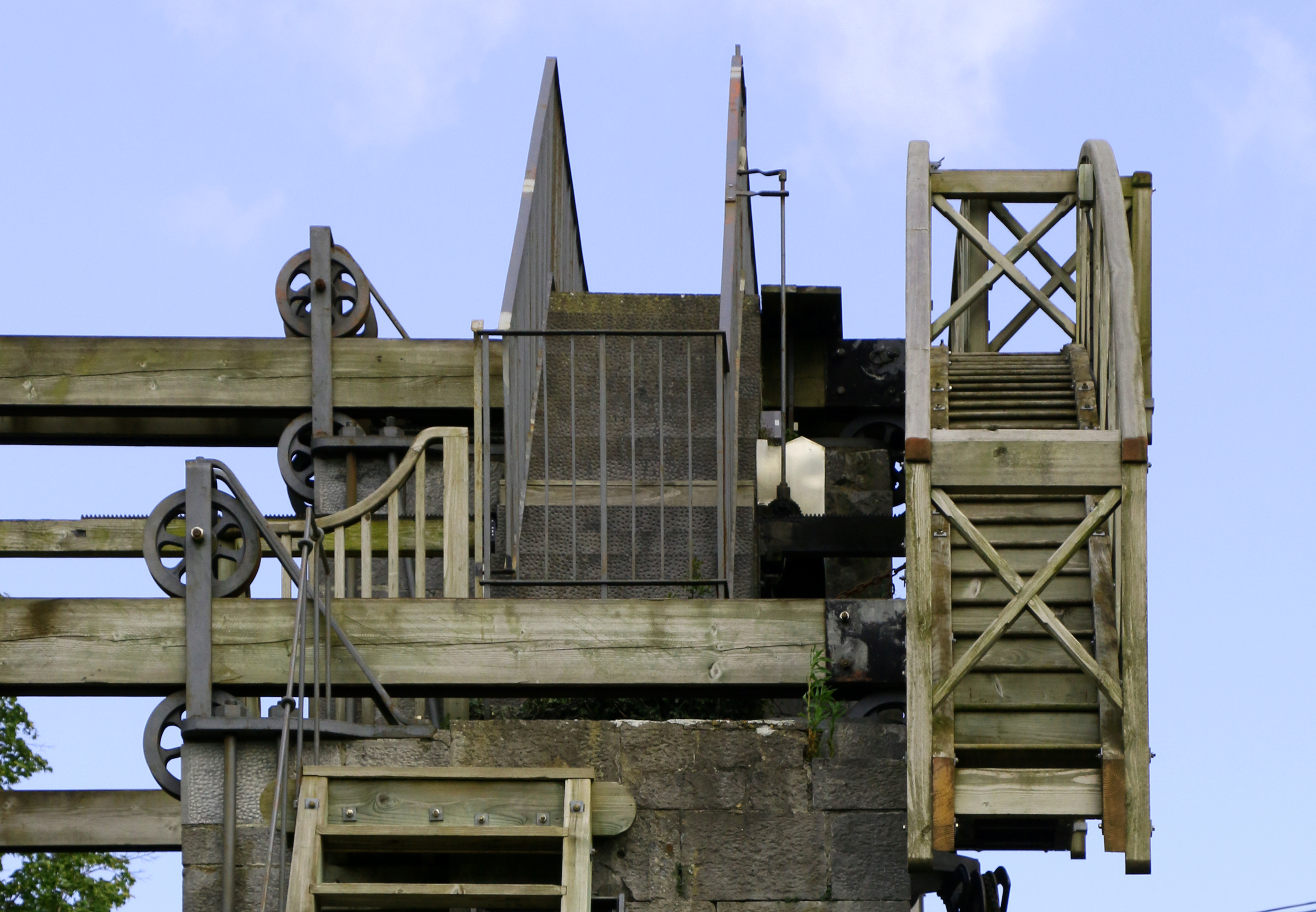 Mechanism and catwalk bridge allowing observation when the telescope is up.
Machinerie et passage pour observation lorsque le téléscope s'élevait.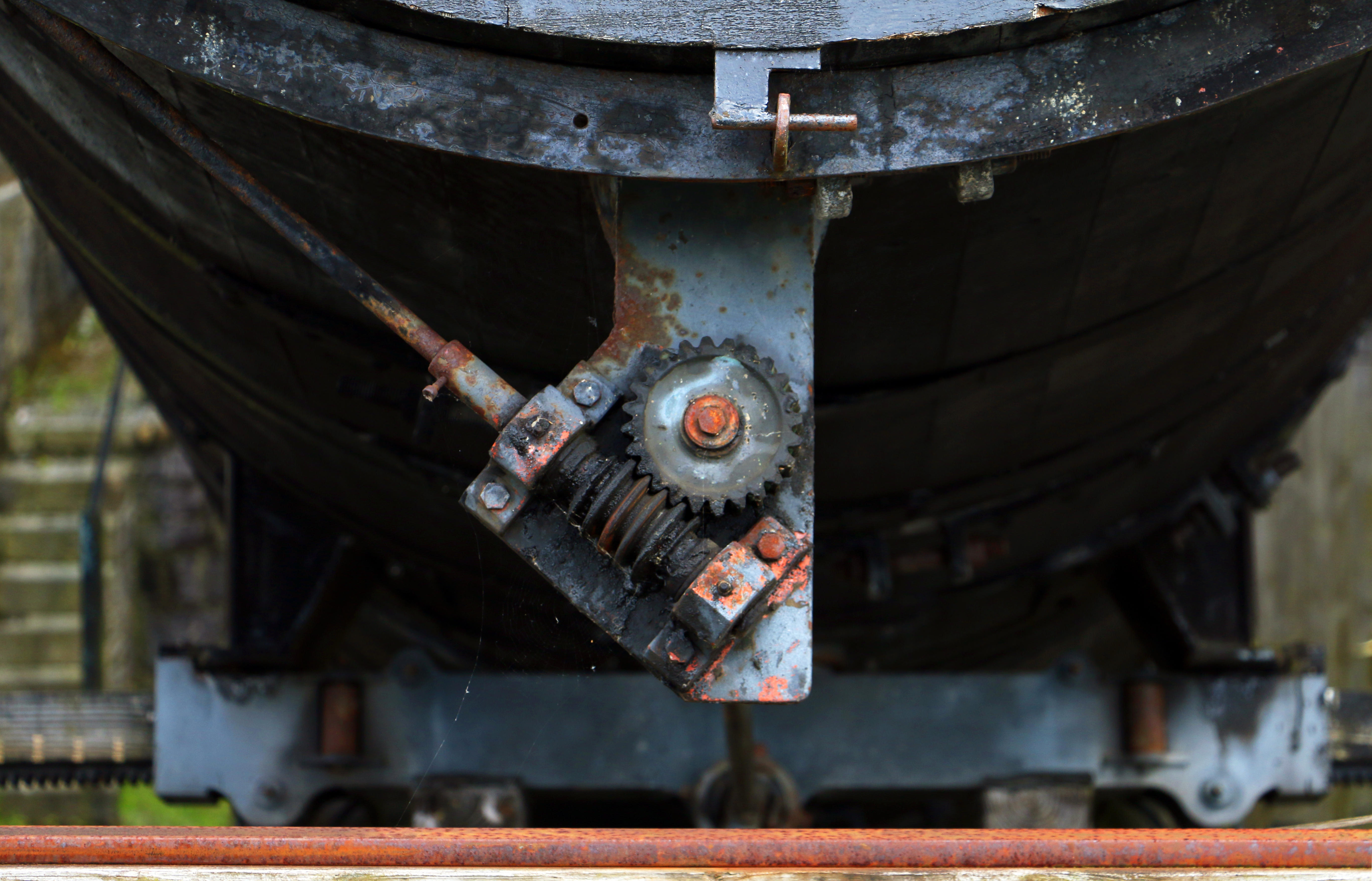 Adjusting gears under the telescope.
Mécanisme de réglage sous le téléscope.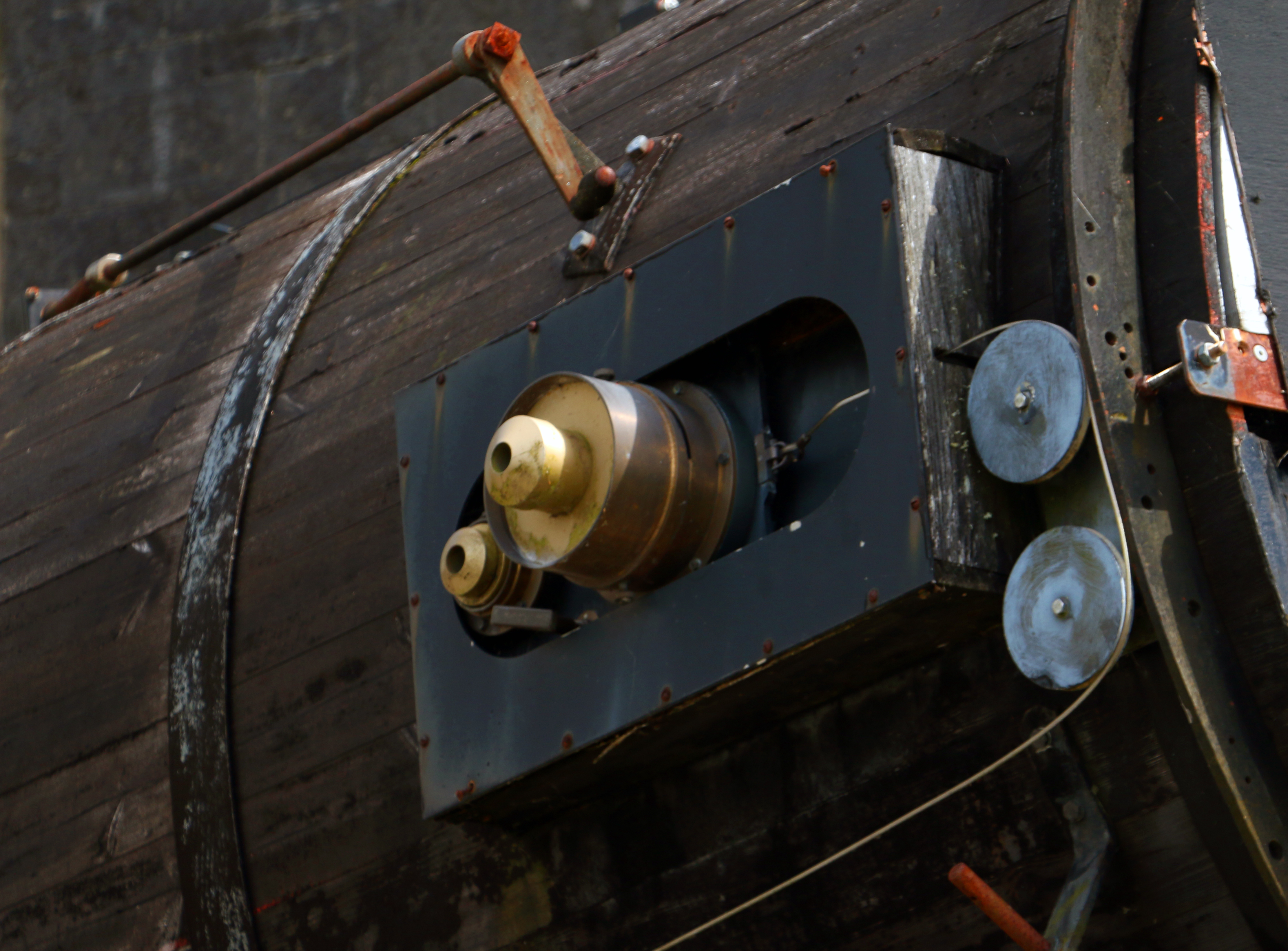 Observation eyepiece.
œilletons d'observation.

All rights reserved on Vise website and content. Copyright VISE 2018